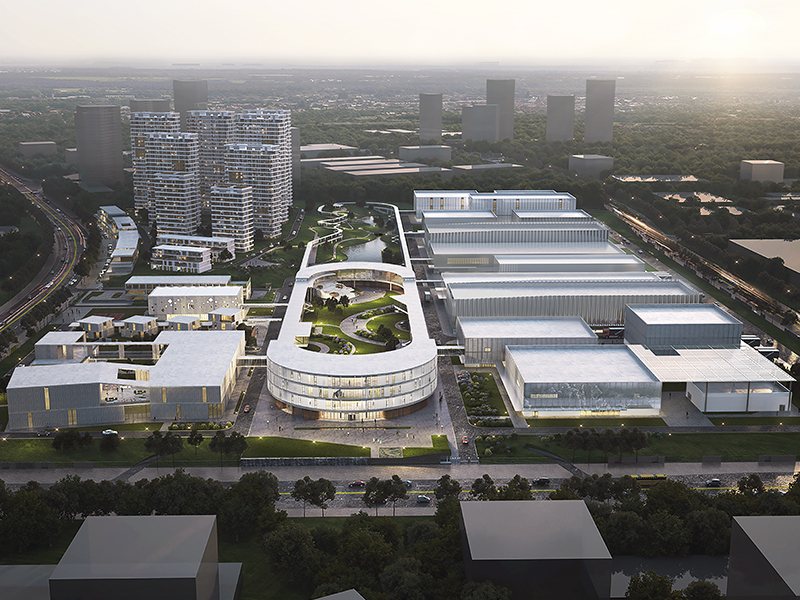 Keyihua Aerial View  
Wuhan Kyhink S&T Co., Ltd. (Kyhink) was established in 2006, located in the Guanggu Avenue, East Lake High-Tech Zone, Wuhan, China. (The international trade subsidiary is "Wuhan Sino Joinsun Technology & Trade Co., Ltd. (Sinojoinsun)"). It is an innovative technology company in the food industry, dedicated to R&D, production and sale of three product lines:
Edible food printer (high-speed industrial food printer, online food printer, A2/A4 flatbed food printer, coffee printer, candy printer, apple pad printer, film roll-to-roll printer, etc.);
Edible ink (apple printing ink, candy printing ink, capsule printing ink, fruit and vegetable printing ink, donkey-hide gelatin ink, natural pigment ink, edible ink jet ink);
Edible film (edible candy film paper, chocolate transfer sheet, edible film wrapping paper, icing paper, edible cake side strip)
Our company always provides effective, healthy, safe and convenient DIY food printing solutions and services to customers in the food field.
At present, the company has owned a number of patents for invention. And we have build up good cooperations with colleges like Bejing Printing Institute, Wuhan University, Huazhong University of Science and Technology, Central China Normal University, Huazhou Agriculture University, Tianjin University in research and development platform projects. The Academician Workstation and the Doctor Workstation approved unit, is a unit of Academician Workstation Station in Hubei Province. In the company's more than ten years of development, our technology continues to progress, efficient and stable operation, marketing system gradually extended to all over the world. Keyihua is dedicated to customer service and provide customers with comprehensive solutions to the greatest extent. Kyhink has worked hard for a higher quality of life and a better life for mankind.